Officially formed in 2020, the International Foundation for Motorcycling became recognised as a public body governed by Swiss law on this date.
The Foundation came to life as the direct result of FIM President – Mr Jorge Viegas who had long harboured a vision and a passion to create an institution that was primarily focused on promoting and supporting the development of motorcycling and the interests of the international motorcycling community.
The Foundation provides a continuation and concentration for the work done previously by the FIM – as the governing body for motorcycle sport and the global advocate for motorcycling – in terms of supporting various socially responsible initiatives and programmes around the World. This separate and independent body will allow for a more targeted approach to developing activities that still use sport to support projects connected to mobility, safety, education and training, promotion of women, environment and social responsibility, practice of motorcycling leisure activities, as well as social and historical legacy of the FIM and motorcycling.
A word from the IFM President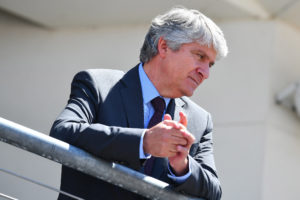 "For many years I have had a deep and personal desire to create an independent foundation that would focus on the promotion and development of motorcycling and the interests of the international motorcycling community. Thanks to the shared interest and support of my FIM colleagues and others, this initiative has now become a reality. I really feel that the creation of the The International Foundation for Motorcycling will help strengthen the relationship with our FIM promoters, industry associates and the wider family of motorcycling stakeholders.

Both personally and collectively I feel that we have a duty to play an active role in terms of social responsibility initiatives and projects that leave a positive remnant for motorcycling as a whole. The foundation will provide the perfect platform to further develop and enhance the work being done in regard to 'beyond sport' projects and to ensure they gain the visibility they richly deserve. It is also vital that we preserve what has gone before us and what is being done now and build a legacy that we the entire motorcycling family can be immensely proud of, and that can be upheld by many generations to come."

Jorge VIEGAS, IFM President
Board Members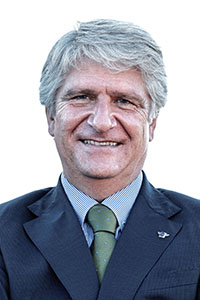 PRESIDENT
Jorge VIEGAS
With a history of motorcycle racing that dates back to 1974, Jorge Viegas has dedicated a large part of his professional life to development and promotion of two-wheel sport. Founder and President of his native Portuguese Federation from 1990 to 2013, Jorge's first involvement with the FIM was in 1992 as Member and President of the FIM Promotion Commission. In 1996 he co-founded and was elected the Vice-President of the European Motorcycle Union. Jorge has enjoyed various terms as FIM Vice-President since 1996, before being elected as FIM President in 2018. In 2020 Jorge created the IFM and took up his role as President of the new organisation.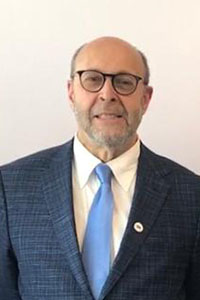 VICE PRESIDENT
Guy MAITRE
Beginning his FIM career in 1978, former CEO Guy Maitre occupied this leading role at the FIM from 1981 to 2012, giving an incredible thirty-three years of service to the International Federation. Born in Paris and having lived and studied in São Paulo (Brazil), Guy moved to London and then to Geneva in the early seventies to continue his academic path en route to graduating with a Master Degree in Political Sciences (International Relations and Public Affairs) before joining the FIM. Guy, who is also an Honorary member of the Swiss Motorcycling Federation, continues to devote part of his time and expertise to motorcycling, now as the IFM Vice President.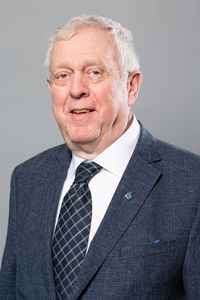 BOARD MEMBER
Martin DE GRAAFF
Martin's first involvement in motorcycling can be traced back to 1972, when he originally contributed as a volunteer in various different capacities. This led him to become involved with the Dutch Federation (KNMV) where he held a number of different positions including Chairman of the Sporting Council, and member of the trial / enduro and motocross commissions. In 1995 Martin was elected to the KNMV board, before being appointed as General Secretary and Managing Director from 1997 to 2009. Martin was FIM Europe President from 2018 to 2022.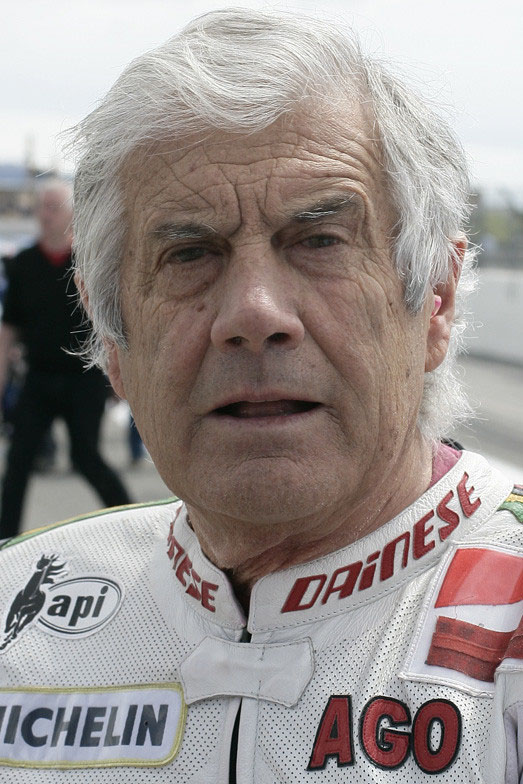 BOARD MEMBER
Giacomo AGOSTINI
With three hundred and eleven wins in total, including one hundred and twenty-three Grand Prix victories; fifteen FIM World Championships; eighteen national titles and ten Isle of Man Tourist Trophies to his name, the Italian born legendary motorcycle racer Giacomo Agostini hardly needs any introduction. Highly regarded both within the FIM family and the wider motorcycle community, Giacomo returned to the racing sphere in 1982, after his own retirement, as a Team Manager where he enjoyed further sporting success with three more World titles thanks to Eddie Lawson. The IFM are delighted to welcome the passionate and charismatic Italian as a Board Member.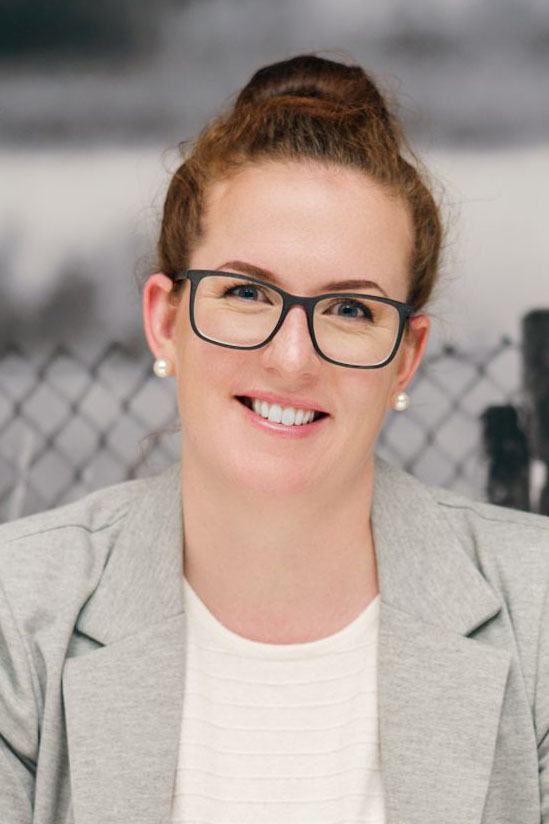 BOARD MEMBER
Emilie F. WESTBYE
Norwegian born Emilie F. Westbye motorcycling roots date back to when her father bought her a trial bike rather than a horse. Emilie competed successfully at local, national and international levels including taking part in both the European and World Championships, however illness was to curtail her sporting ambition. This forced a change in direction, as Emilie became a coach and then as a board member before being elected as the youngest ever President in the history of the Norwegian Motorcycle Federation at the age of thirty.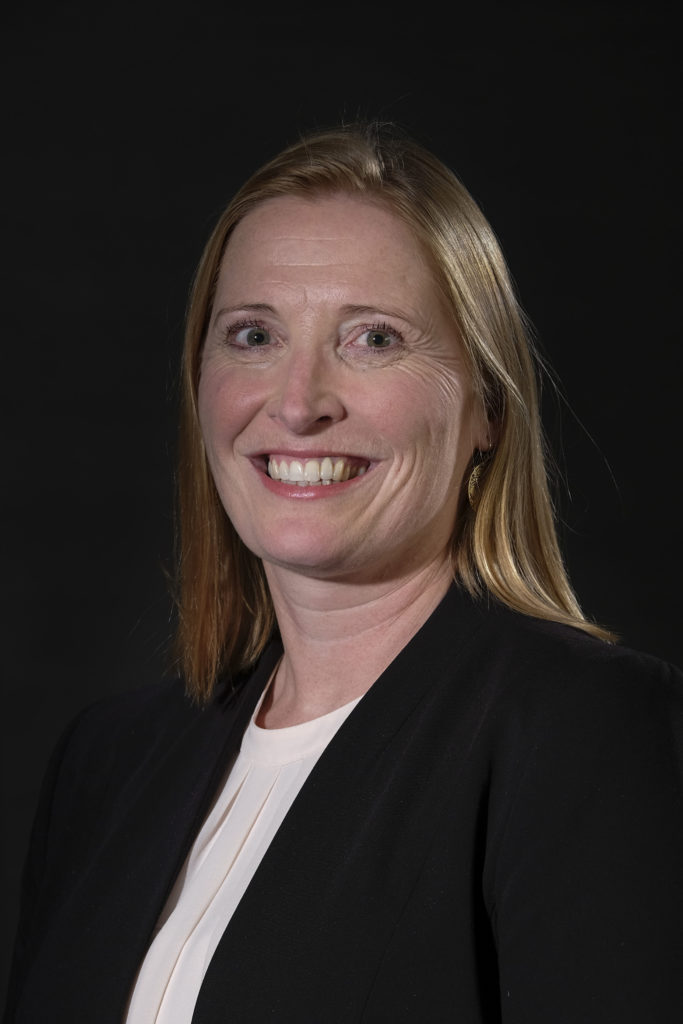 MANAGING DIRECTOR
Françoise EMERY
A valued member of the FIM family since 2003, Françoise Emery has risen through the ranks during her eighteen years of loyal service to the federation. Having initially joined as an Assistant to the Financial Director, Francoise's qualities and skills were soon recognised with subsequent appointments as FIM Financial Administration Manager, FIM Planning, Projects & CEO office Director, FIM Deputy CEO before taking up her current position as FIM CEO in March 2021, alongside her role as IFM Managing Director.